---
Apologies in advance for the low quality pic, but I only had my (old) mobile phone camera on me.
This is the municipal Christmas 'tree' floating on a
pontoon
in the inner harbour near me. Absolutely stunning to look at and makes the tourists smile, I don't actually mind that my taxes have gone towards paying for it because it looks so visually impressive and lights up the dark winter night.
Whether you're into Christmas, Solstice, Saturnalia, Hanukkah or whatever, it's a time of year when most folk in my country are off work and displays like this make most of the less militant people smile...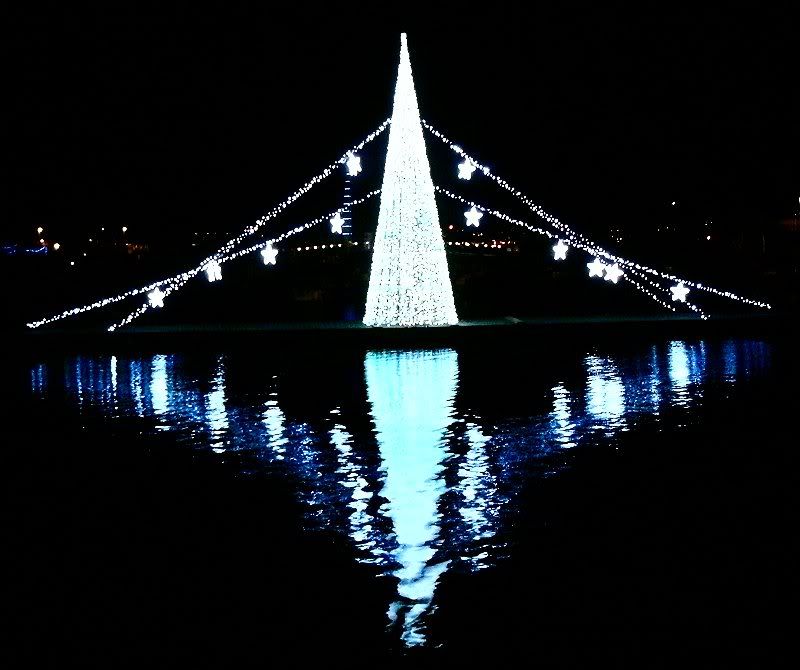 ...I do wonder if the location was mainly chosen to guarantee no vandalism this year though, but maybe I'm just a bit of a cynic.
2 blog comments below
Very nice, watersoul.

Oh Christmas tree,
Oh Christmas tree,
Please don't float away,
This starry night

Merry Christmas!
Lol, actually did laugh out loud at your Crimbo carol song, brilliant!
Hope you've had a good couple of days and are enjoying the festive season