truespeed
Rachel Rice is a contestant in the UK version of big brother,what i want is a photoshopped image of her using any of the pictures below (or one of your own if you find one on the net that you would prefer to use) ,if you have seen big brother you will know a little about her so you will be able to use that information to make a relevant picture,if you haven't seen it then i will describe her a little.

Shes an actress.
Shes described in the house as someone who is always happy happy happy.

Heres her big brother Bio.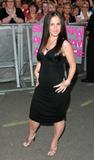 Pictures can be about anything,perhaps a film poster,adding her face to a classic poster,they can be amusing,anything really.

The best one posted will recieve the 300 frih.

All pictures must be at least 500 pxl width or height. (they can be as large as you want,but i would prefer them not to be any smaller)