datter
I've wanted an ES-335 for awhile now, but considering I just play for my own enjoyment I'd come to the conclusion that even if I had the cash to spend on one I wouldn't, just because I don't think I could do a real 335 justice. Sort of like having a pretty girlfriend and never taking her out on the town or something.


So I decided on a Sheraton awhile back and picked this one up last night, with a hardshell case included. The guy bought it brand new in June of this year and sold it to me for less than half of what he paid retail for it.


Sort of a crappy photo here but I didn't get home until late and decided I'd rather be playing it than taking pics.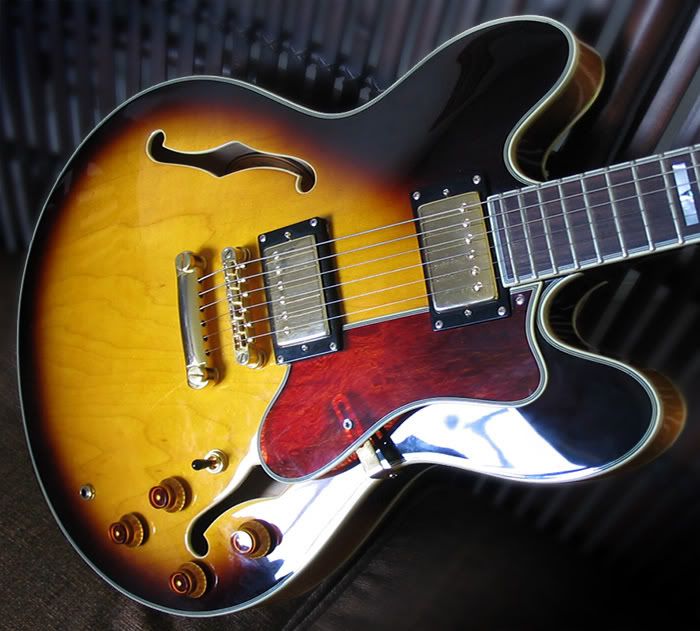 I am in love... any other Sheraton owners here?