Annush_K
When I fell ill, I've had some time off academy, so it resulted in completing two portraits I was so impatient to finish.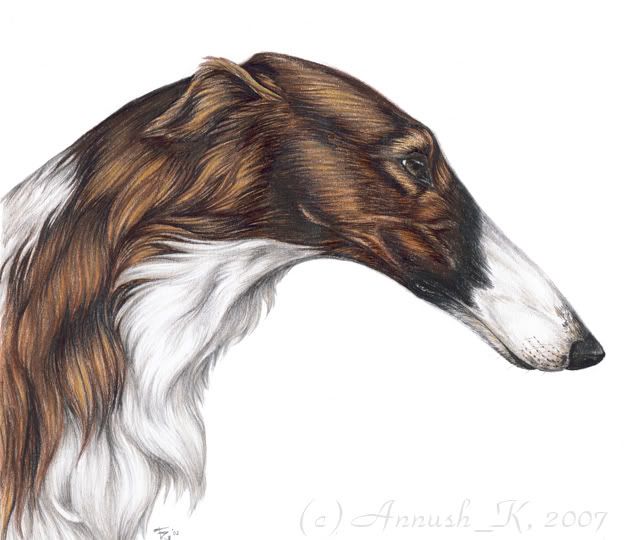 This is Alcasar's Ambassador, my character for some online rpg. He's a borzoi (russian wolfhound).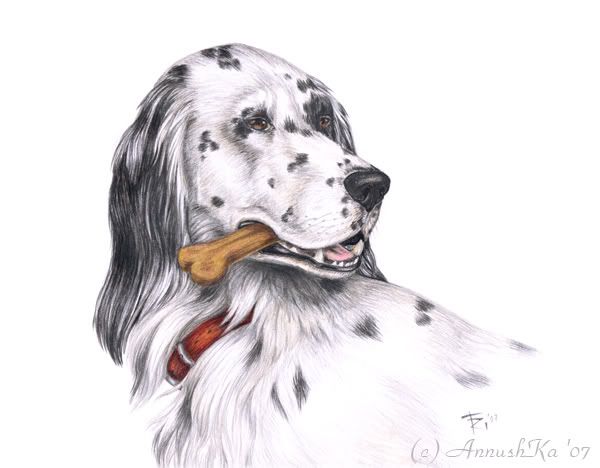 "His special trophy". This english gentleman has had a hard time playing all so good and obedient, but the trophy for nice behaviour is worth it all. C'moon, everyone loves chewing things!