Chalchihuitlicue
I don't usually post a lot of my original work online, because as an art student who will be graduating in the near future, I don't want my portfolio pieces floating around the internet for anyone to claim as their own, and I don't like watermarking my art. I could care less who takes my fanart, though, because it's not like it's really my characters. I'm a Phantasy Star Online and Phantasy Star Universe fangirl, so expect a lot of fanart of my characters (and my friends' characters).

I sketch a lot, so that's most of what I'll be posting here. I also like to colour, even though I don't often have time to finish my non-school art. My prefered media are markers, coloured pencils and vectors.

I don't have all that much in my photobucket account, but I'll upload more later if anyone would care to see more.



Sketches




I was trying out a new style with this piece. For those unfamiliar with PSO, this character is actually a male (of the FOmar - male human force/spellcaster - class). The only reason I haven't stuck with this style, even though I really like it, is because all of my friends made fun of how I drew the eyes.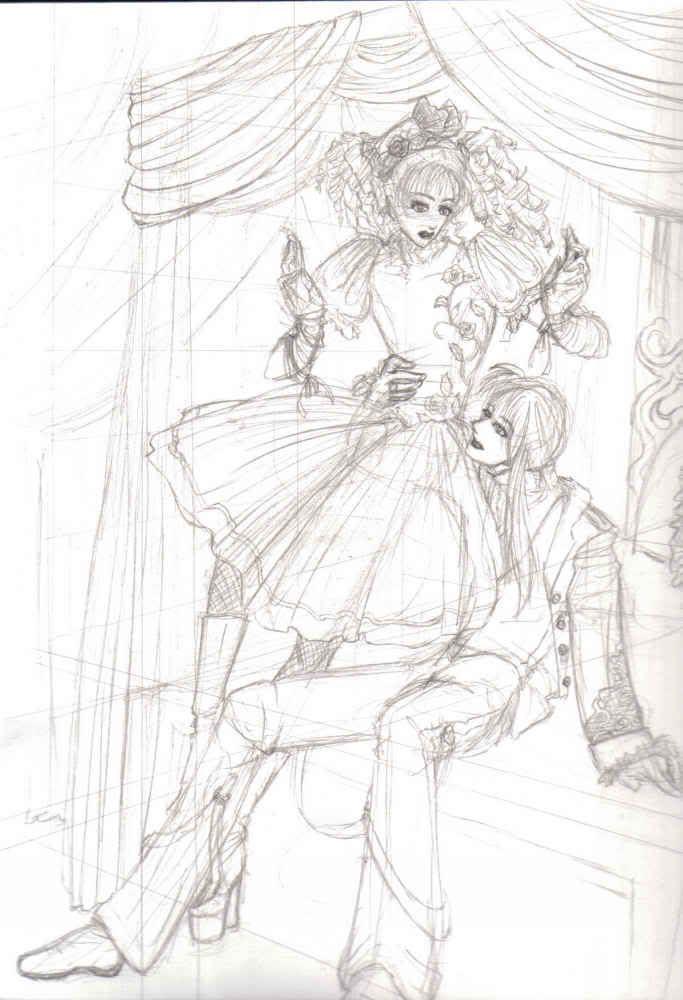 This I've tried a number of times to colour, but I think it's doomed to stay an unfinished sketch forever. I've tried using Painter, Photoshop, Illustrator and coloured pencils, but it's never come out quite how I imagined it.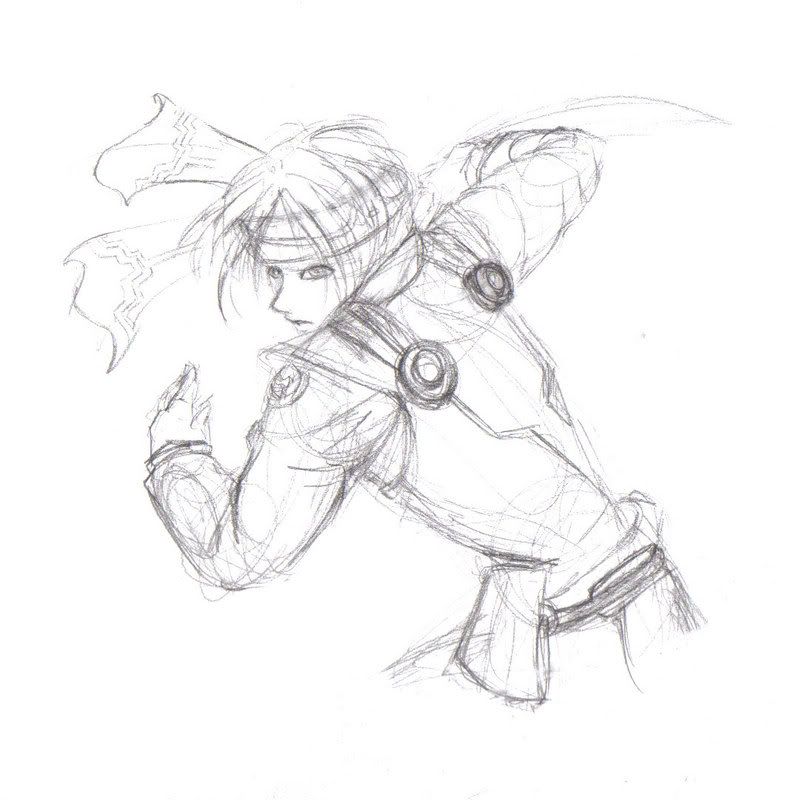 A sketch of one of my PSU characters.



Coloured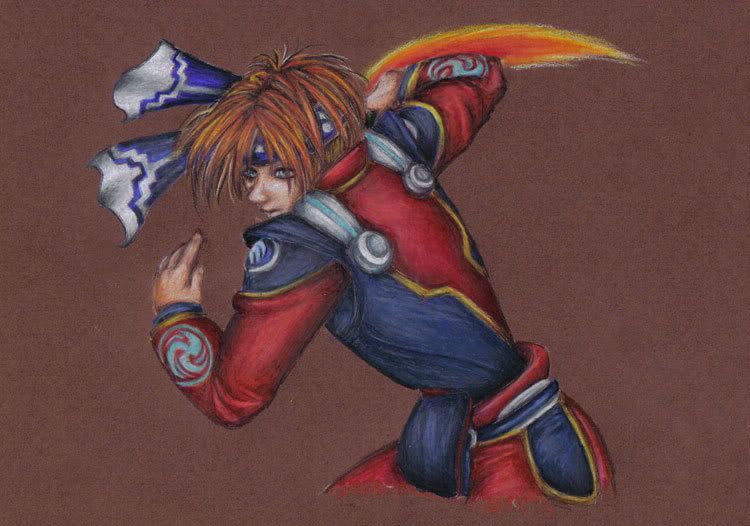 Coloured version of my PSU sketch. Coloured Pencil on brown cardstock.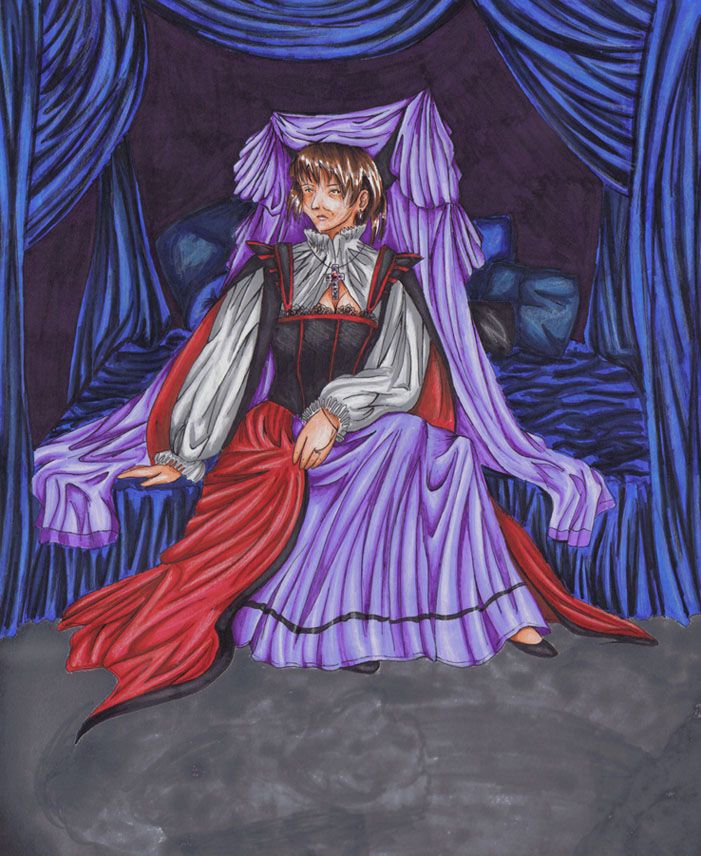 This is one that might actually go in my portfolio, but since it's scanned and a lot of the detail is lost on this small version, I figure I'll post it anyway. Actual size is 14" x 17", marker on bristol board. I do, however, need to go back and fix the colouring on the floor - I finished this the day before it was due at about 1 in the morning, and didn't have time to get a new grey marker before I had to turn it in.



Vectors



While I don't have any finished vectors uploaded to my account at the moment, I do have one in-progress piece, if anyone would care to see a bit of my vectoring style.