skystears
Ok First let me point out im only 16 and though I hear all the time that age doesnt matter with art I think it does , If you draw alot you'll notice not only does your art inprove as you progress though the years but so does the style and experience. Maybe im wrong thats just MY opinion it doesnt matter .

Also I still have a terrible time with anatomy since I really dont have the help of an art teacher.. no art classes .....I would like some HONEST critics please , I love complements and hate insults as much as the next person , But I like to have an honest critic because loads of times someone might point out a flaw I havent noticed, and It makes that mistake easier to spot next time I make it.
ANd another think I think Im just talking to much .....lol :-&

Ok I'll edit this time to time to post new stuff , though I admit I havent been feeling very artistic lately...
Oekaki
( the following posted Dec 31st 2006)

Thats an eye...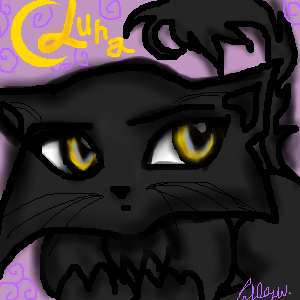 thats My cat luna lol.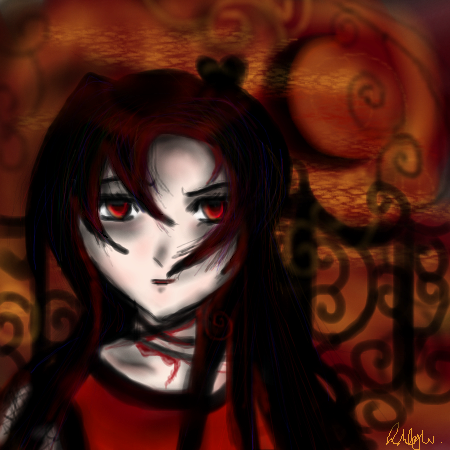 this is a vampire...Im not very happy with how I made the face but Im proud of the back ground anyway lol. Her name is Lady Crimson. A bit over used for a vampire name...But oh well...