S3nd K3ys
It is urgent that this be circulated to as many people in as short a time as possible! I am hoping you will help!



Media Reports



This sort of treatment needs to reported to the news media immediately. This type of treatment should hit the front page soon and the individuals need to be turned over to the locals. Treatment of this kind is second only to prison treatment we still read about in the rags and on the tube.

In this picture we see a small innocent Iraqi boy attempting to bite the nose off an American soldier in an effort to escape his evil grasp.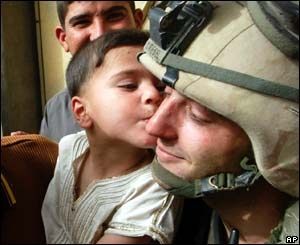 Here we see a cruel GI stealing a small Iraqi child.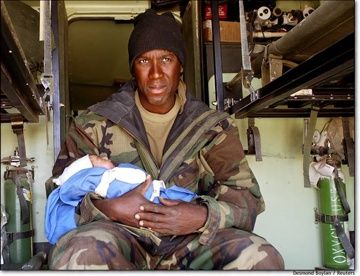 This is a picture of an American soldier forcing an Iraqi boy into a prison uniform. Really, it is a prison uniform.... they happen to look a bit like suits but don't let that fool you. One can only keep wondering what unspeakable horrors await this child.






Here you see a member of our military attempting to indoctrinate a young Iraqi girl in the ways of capitalism. Notice the Minnie Mouse doll. You get them use to Minnie Mouse and soon there is a Disney land in the heart of Baghdad. Their schools are probably forced to use computers with Windows too. Is there no stopping this evil we are committing?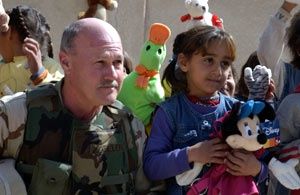 This is a group of Iraqi children being forced against their will to take stuffed animals. You can almost see the tears in their eyes.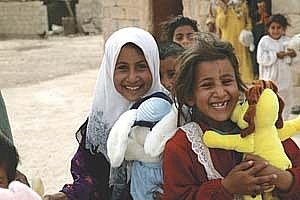 STOP THE HORROR.