Traveller
Two gotchas in this one. First, look at the front: a nice Dutch-looking scene and the word "Holland," for an Edam cheese: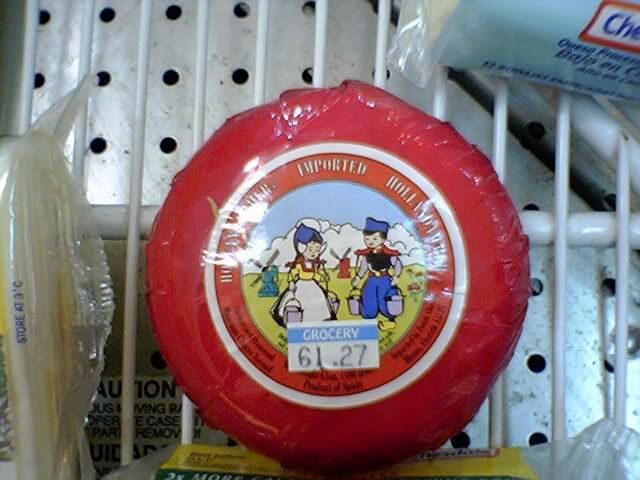 Look more closely, at the bottom of the label, however, and you'll see "Product of

Spain

."


Now, turn it over and read the instructions on how to open the package: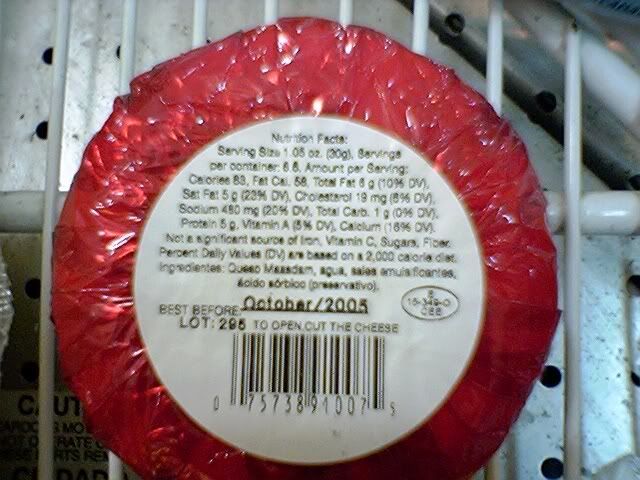 BTW, this picture was taken last year so, no, the cheese is not a year past its expiration. Also, the price is in Lempiras, so that makes it about $3.25 in U.S. dollars.