izimngcubes15
Upcoming: Nintendo Wii MiniSite


An upcoming new website.

Nintendo Wii MiniSite is everything about Wii. Downloadable media on Wii games and community for Wii console, set to launch in the fourth quarter of 2006.

Our new way to browse around the website might awe you, as we have arranged the layout to a different level like none other before. It's easy, simple, and one click away from your destination. Just like Wii, the new way to browse gives you a simplicity look and design, a new way to look at a website. "Mini" in MiniSite resembles the unique and small website in a whole new way. It maybe small, but it's big in content. Wii MiniSite is set to open on

July 16, 2006.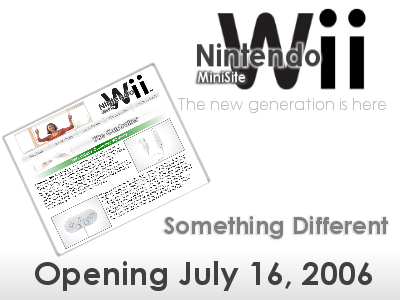 Click here to see our video teaser and the website itself!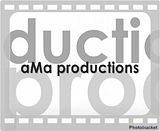 Click above picture to see the exclusive Nintendo Wii MiniSite Commercial Ad!



Beta Testing needed - v0.4


Currently we are running the website in testing. We invite all or previous webmasters to apply and join in to test the website out. Test it, correct it, explore it, and maybe give suggestions. We are open to newer or better ideas to contribute to the MiniSite.



Upcoming Beta Release v0.5



Thanks for your time! Hope you'll visit someday! (I'll be updating from today 'til the opening!):p