manumiglani
I need a logo for my website. I can pay somewhere between 80-120 frih$ depending on the work. The website is about adsense alternatives. Here are the details



maximum size

: width - 300 px, height - 80

The logo should be with white background written "adsense alternative" on it and below it, you should write "Adsense" in the same way as the logo of google and put a cross on it.

I hope that you understood this. you should write adsense in the same way as goo is written in this picture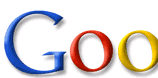 and then put a cross on it. you can make as many alterations as you wish to make it look good.


also, if you did not like my idea you can also make a logo with your own idea that suits the concept of my website " adsense alternative".

i will see first 3-4 logos and then select one and pay between 80 to 120 frih$.