fuzzkaizer
here's a nice try for the year of 2050: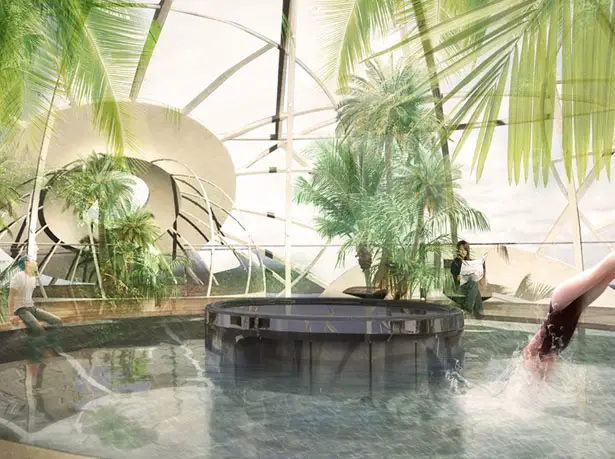 π
by then you could save the world from global warming by hanging out at some indoor pools, it might seem - but actually they try at least to sell an interesting idea:

"Bloom Aquatic Farm is a concept semi submersible sphere platform ... is the beginning of a phytoplankton farm which located on the sea ...
It's ambitious large-scale project that takes advantage of phytoplankton to absorb CO2 excesses and produce O2. This semi-submersible sphere is moored to the seabed with a system of cables, it can be in coastal zones to alert anyone in case of sudden rising water, tsunamis, and more. It can also be located in died zones from the oceans to regulate their quantity of O2 simply by injecting phytoplankton into rivers, lakes, or different water ports."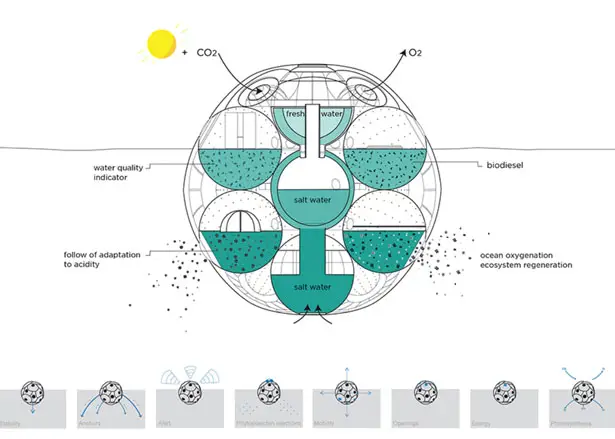 π

Here's the whole article with some more nice pictures of our future:
http://www.tuvie.com/bloom-aquatic-farm-phytoplankton-farm-to-help-absorbing-co2-excesses-and-producing-o2/∑