Ankhanu
Recently a monograph was published in Zootaxa in which a difficult group of squat lobsters (genus

Galathea

) has been tackled by a pair of rather ambitious taxonomists. The monograph was prepared using a suite of morphological and molecular traits, and includes a dichotomous key for all 144 species and including 92 newly described species, more than doubling the previously known species richness within this one genus! The species descriptions are based on small, but consistent, morphological variances that are backed up by the molecular data as well.
It really is incredible how much we have yet to discover about the life on this planet of ours. We've barely scratched the surface, and papers like these highlight how much more primary research we have yet to do.

MacPherson, E. and Robainas-Baracia, A. 2015. Species of the genus

Galathea

Fabricius, 1793 (Crustacea, Decapoda, Galatheidae) from the Indian and Pacific Oceans, with descriptions of 92 new species. Zootaxa 3913(1):001-335.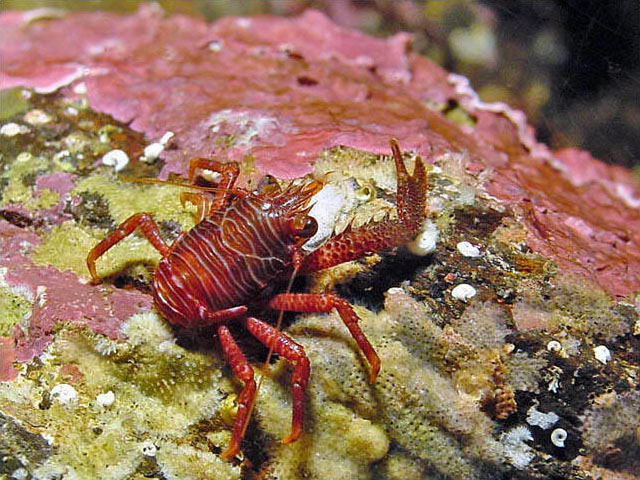 Image from http://www.seawater.no/fauna/arthropoda/nexa.html