maceo
First of all Hello! I am new to the forums here. I triesd a search for this topic but could not find one. Im sure it has been discussed before.

Here is the Issue:

I have a PHP-NUKE site v 7.9 and I have had it u and running for about 7 years. url is www.trottermessenger.com

Whenever new users try to create an account, they get all the way to the FINAL screen which asks them to verify the information they have put in and click "FINISH" to submit. When they click "FINISH", nothing happens. The screen goes blank and the word error appears on my webpage in the upper left corner.

The error looks like this... _ERROR

No email is sent to the person trying to create the account. Does anyone have an idea of what can be causing this? Ive read many forum excerpts on this kind of issue, but most of them have to do with an email being sent to the person but the link does not work. My situation is different. When they click FINISH, nothing happens! and the word _ERROR appears on the site.

Here are some screen shots that I hope will work...






FINAL Screen:






Error message once FINISHED is clicked...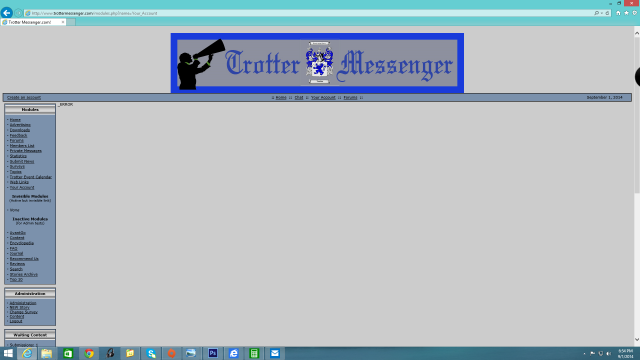 Thanks for ANY Help!

Maceo