wellerchap
Anyone on here play Subbuteo Football?
I had the game when I was a youngster, but always struggled with how fiddly the pieces were and how finicky the rules were....I recently bought a set though to use in a photoshoot for a future camera club photo competition and thought you may like to see the first few off the camera!
I had great fun making the pictures.


"Free Kick"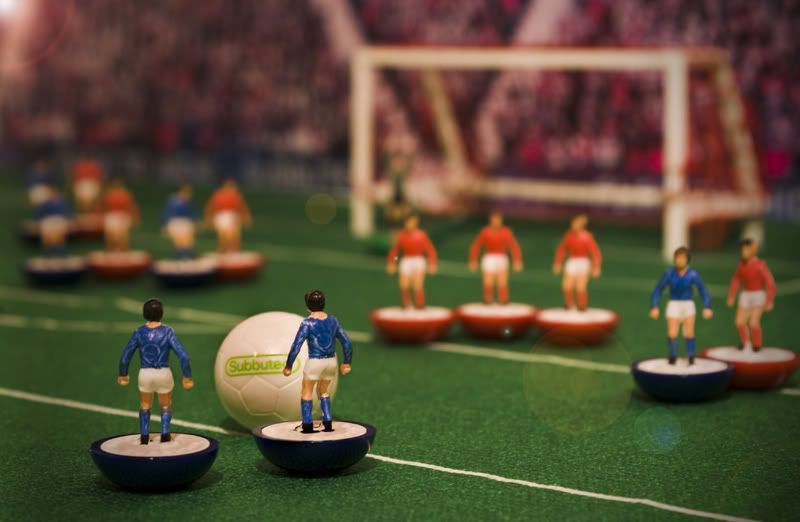 "The Keeper Never Moved!"



"The Long Ball Game"