Dementei
Release Date:

1/25/2011




Platforms:

PC, PS3, XB360


Publisher:

Electronic Arts


Developer:

Visceral Games


Gamesite:

http://deadspace.ea.com


Genres:

Shooter, Survival Horror, Third-Person


ESRB:

Rating Pending
"The infection continues to spread throughout space and our hero Isaac Clarke is the only person able to contain it..." —Visceral Games
Plot:
Quote:
The plot of Dead Space 2 begins with Isaac held in a mental asylum on the Sprawl, his encounter with the Necromorphs on the Ishimura having upset his sanity and leaving him hallucinating about his dead girlfriend, Nicole. When the Necromorph infection breaks out, Franco Delille releases Isaac, thus the game begins. Isaac must evade the Government while fighting off the Necromorphs in his attempt to escape the Sprawl. —The Dead Space Wiki
Multiplayer:
Quote:
Dead Space 2's multiplayer gameplay is objective based. Taking on the roles of either a team of up to four Sprawl Security Officers or a pack of up to four Necromorph players, the Security Officer players must complete objectives, such as arming a powerful bomb, while the Necromorph players must attempt to stop them from completing their objectives. —The Dead Space Wiki


Read more at deadspace.wikia.com


Cinematic shot.
Prepare for zero gravity.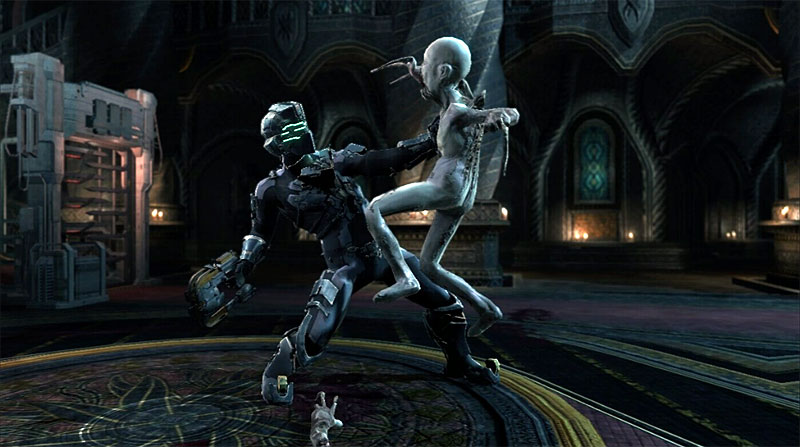 Necromorph attack.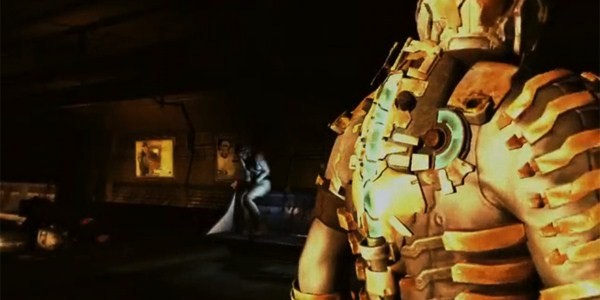 Oh hey Nicole, why don't you come and give me a hug?
Dead Space 2 Dementia Trailer [HD]
Dead Space 2 E3 Gameplay [HD]