Afaceinthematrix
I guess it doesn't matter what time of the year it is (August in North America... Probably the hottest part of the summer)... You're bound to see snow if you're high enough in the mountains... These are pictures from my recent week-long mini-excursion from last week.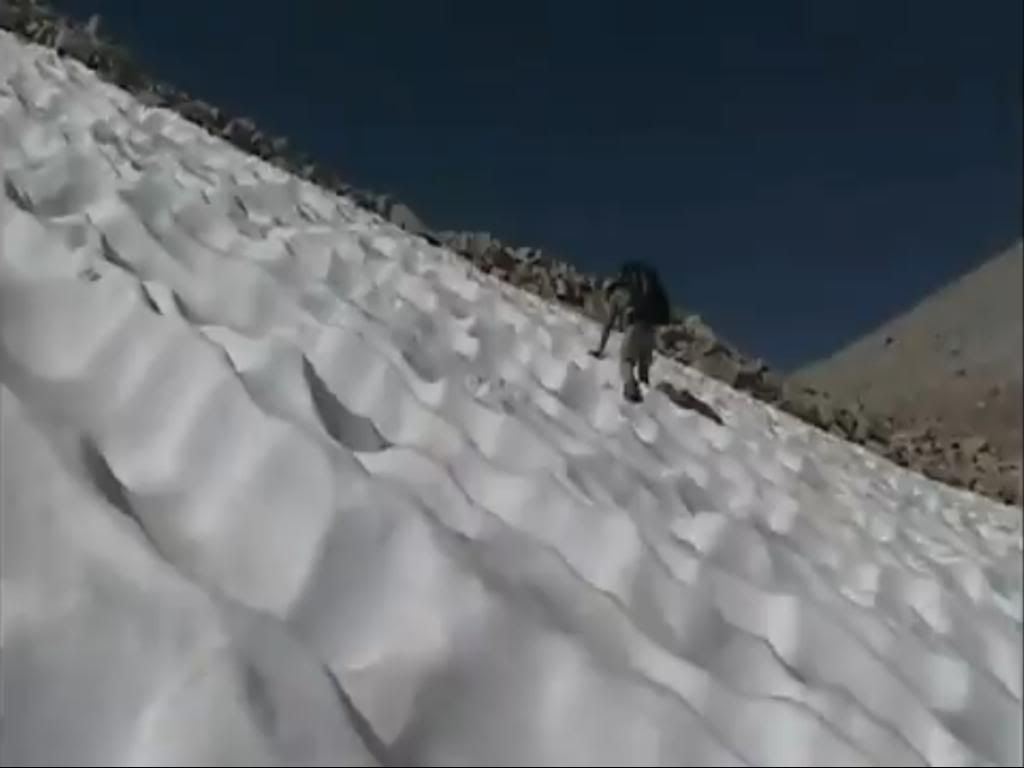 I didn't expect to deal with much snow when I went on this trip. But it came and so I dealt with it. This is the full picture of what we were trying to do. We had camped the previous night from behind where this picture was taken and we were traveling over the pass in the center and then we headed a few miles down to another lake around another mountain. As you can see, we couldn't go below the snow as there was a cliff, and going above the snow would have been extra effort...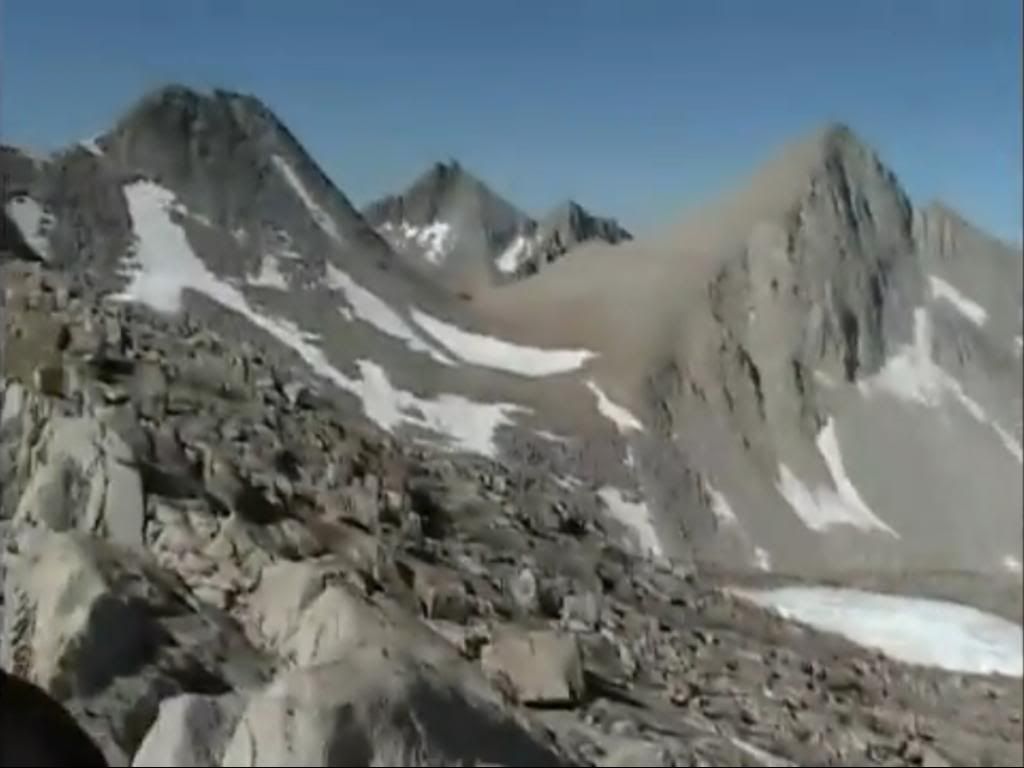 Overall, it was a decent trip since I enjoy hiking/camping. There were only a few set backs - like a few bugs that decided that I was a nice place to nest... And the millions of mosquitos that decided top bite me... But those are the usual discomforts...

I thought that some people might be interested in knowing that California isn't all what most people vision it as - hot and dry... If you go to the high sierras (this was about 50 miles north of Mt. Whitney - the highest mountain int the continental U.S), you can get quite different environments and world class hiking...